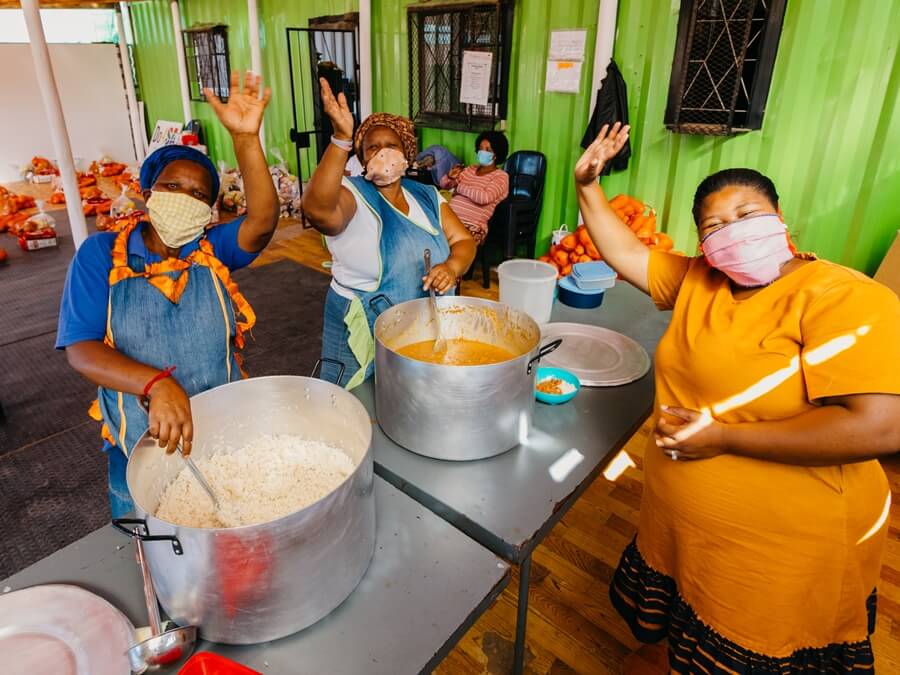 Likusasa Lomama
(The Dawn of Women)
Likusasa Lomama runs a daily nutrition center, as well as backyard vegetable gardens that supply the center with ingredients. It also runs a sewing and beading program as well as community health care services.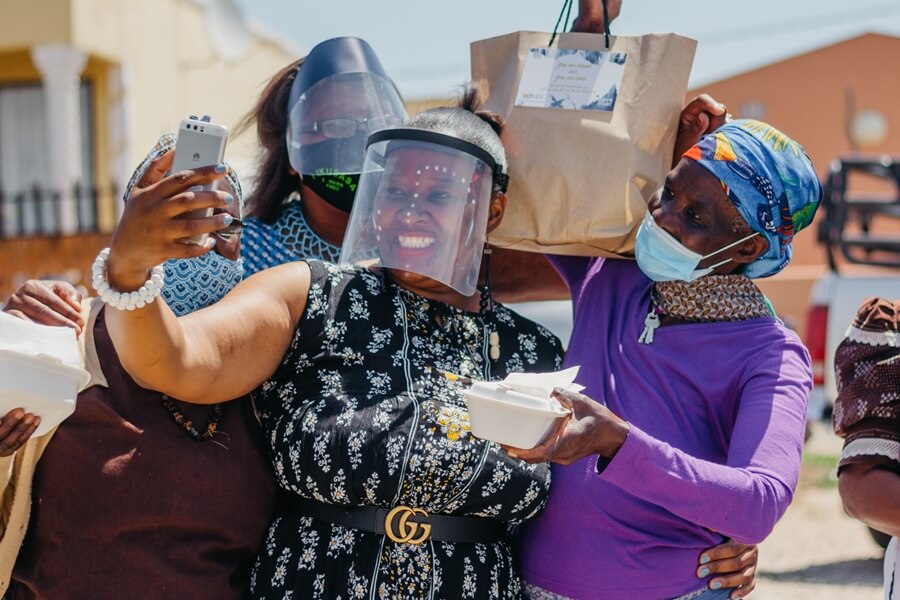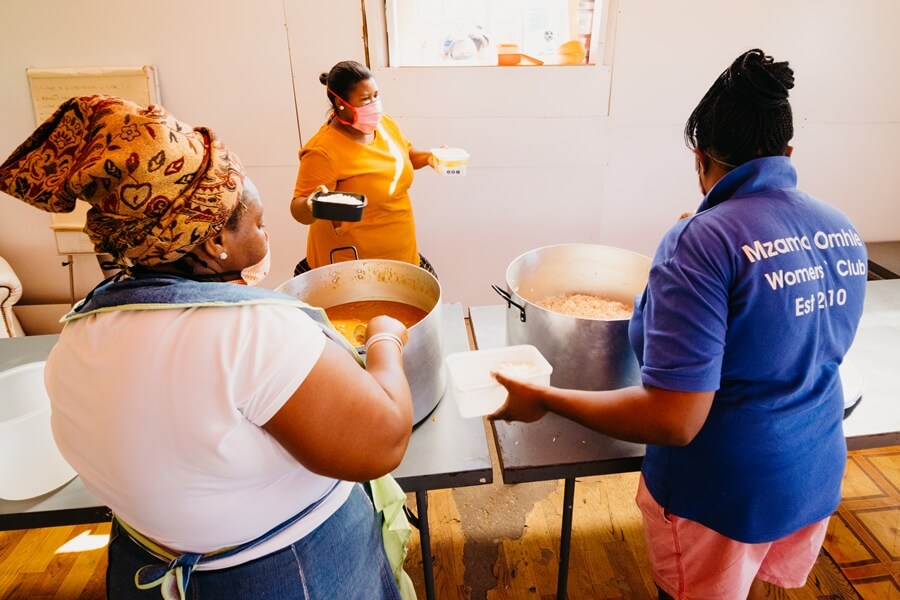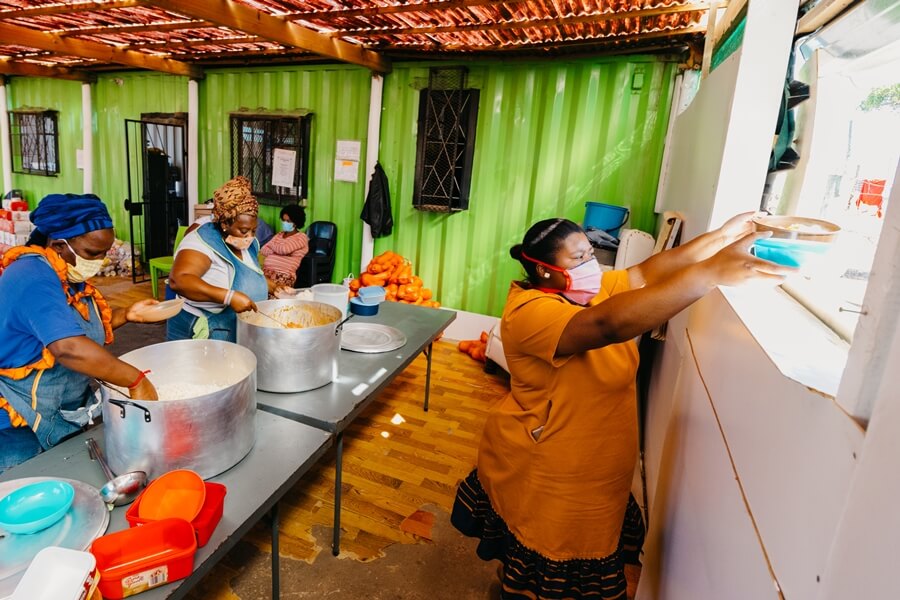 "Since 2014 we've distributed 10 wheel chairs to the disabled, blankets to the elderly and children, warm clothing, toiletries, bibles, sanitary pads to young girls and support to young mothers through baby hampers. During lockdown, Love Story's assistance helped us as our numbers tripled. We are now able to feed between 350 – 400 people a day. I can write a book on the assistance we've received from Love Story".  – PHUMLA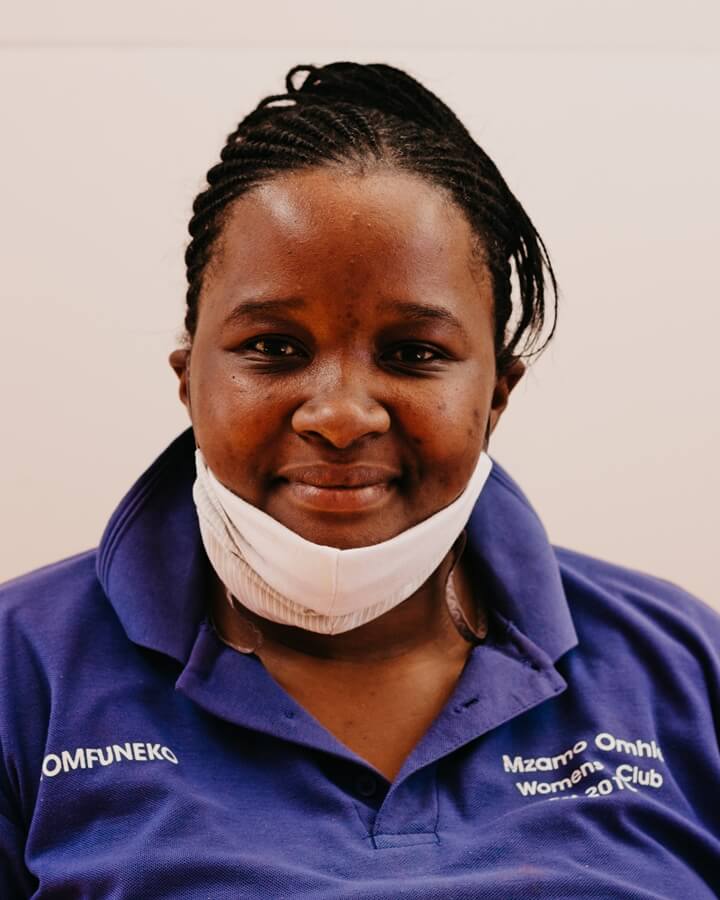 Our roof leaks making it difficult to store food and provide meals on rainy days.
Assistance with office equipment to be able to keep data and registration of beneficiaries.